High Yield Indoor Grow Solution Made Easy.
LED: 1200-Watts
41,800 Lumens
*From the time of ordering to harvest - approximate timings.
This Indoor grow solution is designed for the needs of larger Indoor grows. This kit is designed specifically to support a taller, larger indoor grow project that can accommodate a 16 Sq Ft indoor grow footprint and an 8-foot rise. This kit comes with a 1200-Watts LED light to supports the most demanding of grow environments.
$1,195.95Add to cart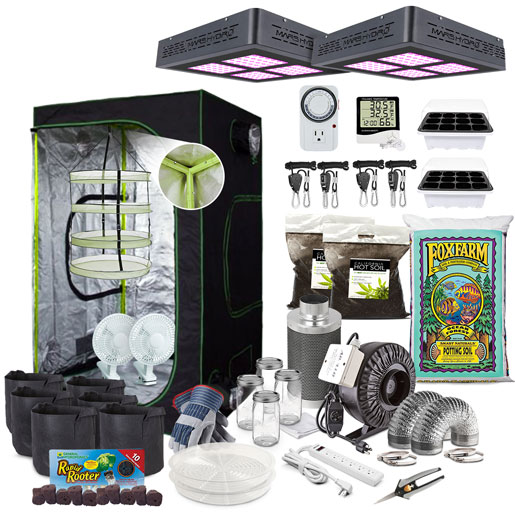 TIPS FROM OUR GROW LIBRARY
Read helpful tips from The Bud Growers' Grow Library, for the Do's and Don'ts of growing at home.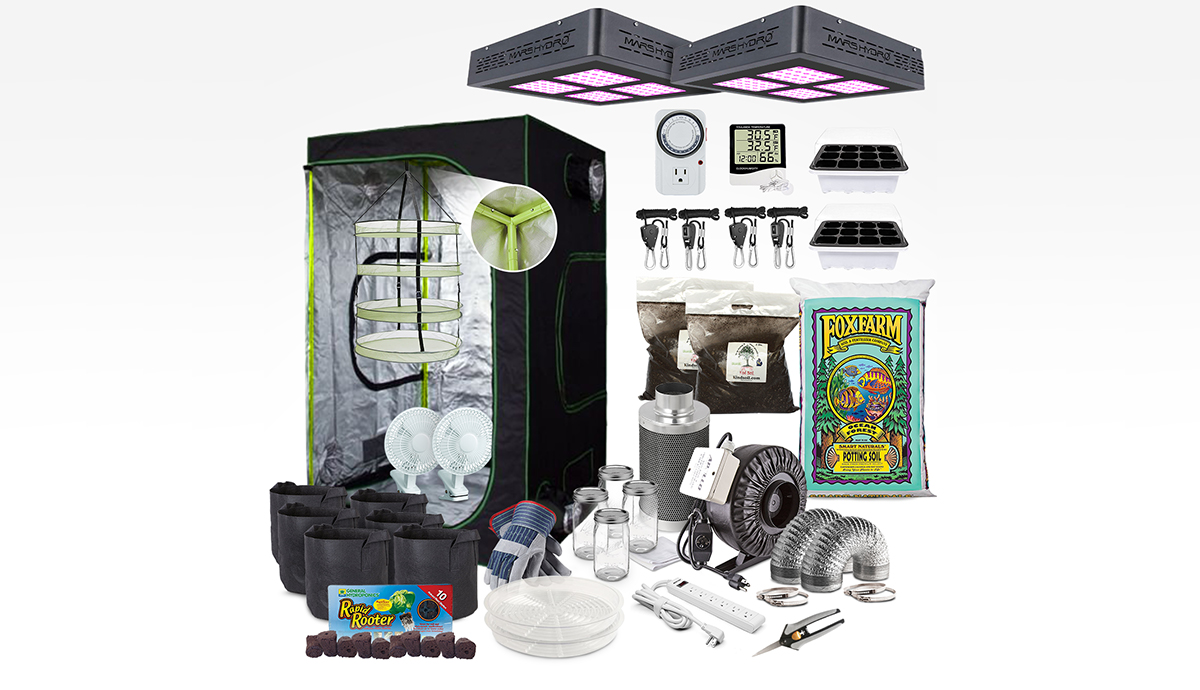 ITEMIZED INDOOR GROW KIT
You won't believe the details we have gone to formulate this grow solution – we have sourced the BEST soils, hardware and grow materials to make you grow a success. Our objective being to generate an easy to use total growing solution that will deliver an optimal harvest with minimal investment and as a single solution (We've sold 100's of kits to customers so we know it works).
Industry's highest quality products that have been designed to work together to fit together and optimize the performance of your grow.
SOIL RELOADS PARING
Nine (9) Full Plants
Achieve a sense of accomplishment while doing next to nothing to keep your plant happy. With an assortment of all the unique items for your grows, they arrive in blank container with a mix of succulent plant soils (aka sempervivums, aeoniums & echeverias) that will perfectly support (9) nine in individual 5-gallon grow pots.
$159.95Add to cart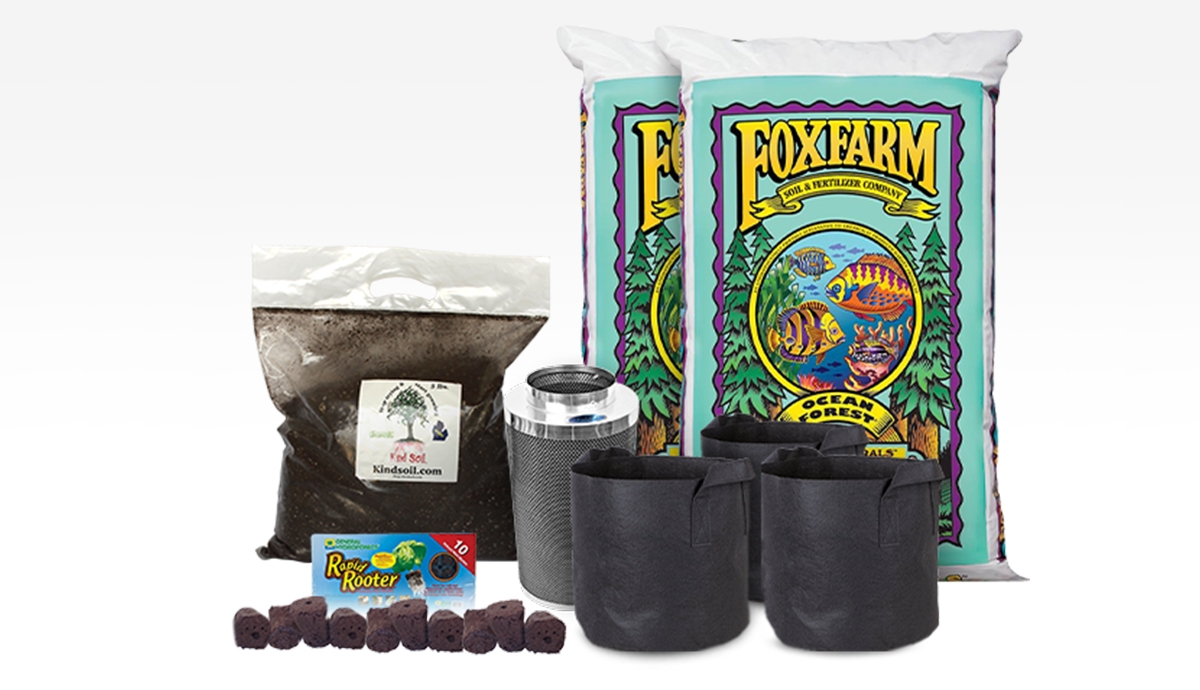 Time-Saving
TIP & TECHNIQUES
Unboxing Installation Guide
You truly have at your finger-tips ALL of the things you need to establish a healthy, productive in-home grow setup. Only things that are missing are the water and a seed – both are easy to obtain.*The Bud Growers kit includes everything you could possibly need for a successful 100% organ grow. Opening your kit may feel a little intimating but the reality is it is very easy to set up and once you're underway your grow-kit will give you years of successful fun growing. The below will show you how to get set-up and offer some basic advice on the growing process. It's time to start growing!