CALIFORNIA SUPER SOIL
The BEST Soil nature has to offer
California super soil is made up of some of the most nutrient enriched areas of California. This soil will help your plants grow!
$24.95 — or
every 2 months
California Super Soil
California Super Soil is the best soil nature has to offer
To grow the best, you need the best soil. California Super Soil is a nutrient-rich artisanal soil that's been formulated through years of research and development, resulting in a final blend unmatched by others. Our 18+ nutrient blend ensures that plants get off to the right start, then continue growing strong right up to harvest.
Other products are manufactured using process ingredients that cannot be properly absorbed into the soil.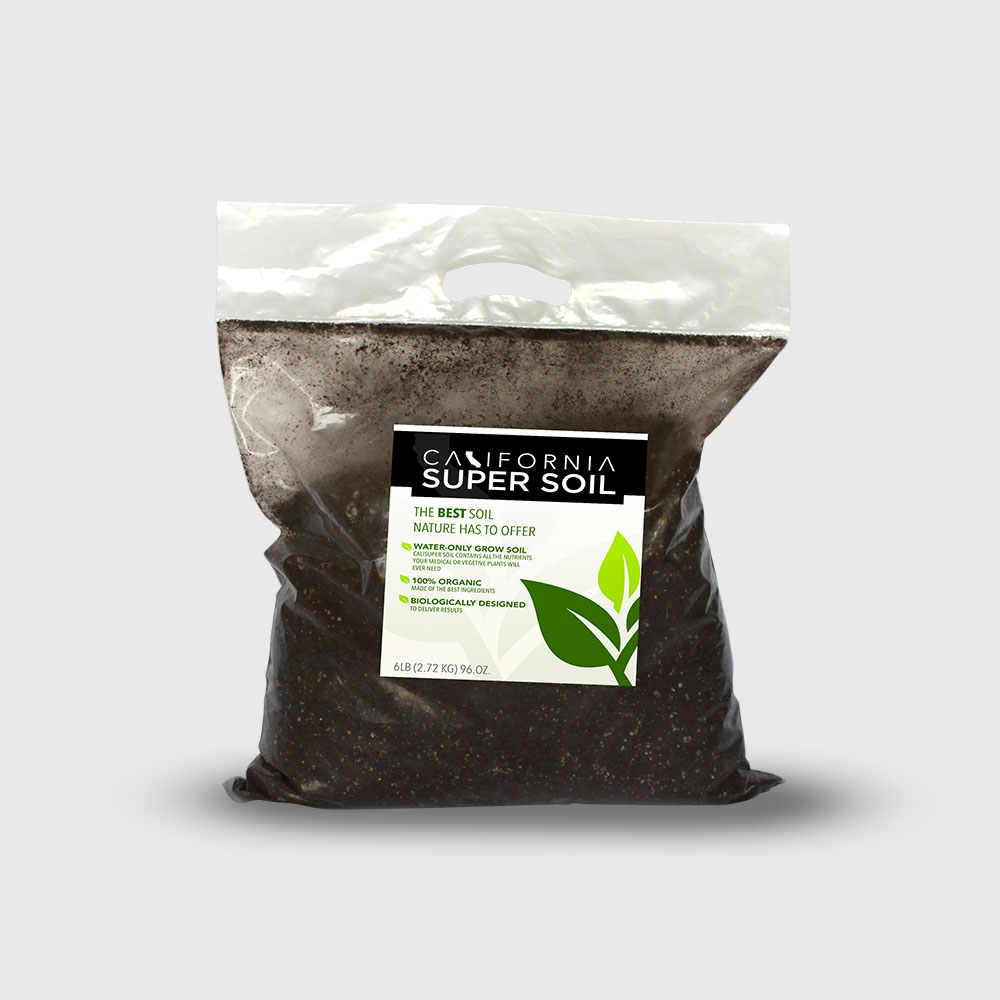 WHY BUY FROM US
Cali Soil is All-Organic Soil is designed on a molecular level to be the perfect growing medium. We also include Fox Farm and Rapid Rooter plugs, all
the best soils out there to get you started.
PREMIUM:

Plant food

QUALITY:

Finest potting soil greenhouse tested

CONSISTENCY:

Supports explosive plant growth

SUPERIOR INGREDIENTS:

We source the highest-quality nutrients mother earth has to offer.
TIPS FROM OUR GROW LIBRARY
Read helpful tips from The Bud Growers' Grow Library, for the Do's and Don'ts of growing at home.
SEE ALL THE TIPS
NEXT STEPS
UNBOXING INSTALLATION GUIDE
You truly have at your finger-tips ALL of the things you need to establish a healthy, productive in-home grow setup. Only things that are missing are the water and a seed – both are easy to obtain.*The Bud Growers kit includes everything you could possibly need for a successful 100% organ grow. Opening your kit may feel a little intimating but the reality is it is very easy to set up and once you're underway your grow-kit will give you years of successful fun growing. The below will show you how to get set-up and offer some basic advice on the growing process. It's time to start growing!
MORE TIPS